DVD copies of Come on Down are available for rental from Eyesore Cinema for $1. 1176 Bloor Street West in Toronto. Eyesore keeps yer loonie and Manifestation gets nothing. Just want you to watch it!
https://letterboxd.com/film/come-on-down-searching-for-the-american-dream/
(44/60 minutes, SD, Colour, 4:3, 2005)

Told through the eyes of a Canadian and his colourful Cadillac, "Come on Down: Searching for the American Dream" captures Adamm Liley's raucous road trip into the heart of the elusive American Dream.

The Good:

"Come on Down: Searching for the American Dream (tomorrow, CTV, 7 p.m.) is about Halifax-based filmmaker Adamm Liley's road trip through the United States in a car decked out with a maple leaf, asking people about "the American Dream." The result is a series of encounters with American grotesques. What Liley finds, usually, is a world anchored in greed, guns and sex. It's a rather sour but interesting trip, right down to the end, which includes an interview with an addled, barely coherent Hunter S. Thompson, shortly before he died."

- John Doyle, The Globe and Mail, May 20, 2005.

The Bad (featuring patchwriting of Doyle's review):

"America may top exports in arms, entertainment and neo-colonialism, but Canada will always be the world leader in smug self-regard. Proving that point is Adamm Liley, whose Come on Down is a ridiculous hour-long journey to a place any well-informed person had arrived without ever crossing the border. Acutely aware of his childhood fascination with American culture (particularly The Price is Right), he paints a car with a Canadian flag and charts a course through the States in search of that world famous dream. But his highly scientific method is to ask people, "Hey! What's the American Dream?" and then marvel at the inarticulate results. It's the kind of "point and laugh" grotesquery that would immediately be identified as American were it not for Liley's offensively false self-deprecation."

- Travis Mackenzie Hoover, Exclaim!, December 1, 2005.
FEATURING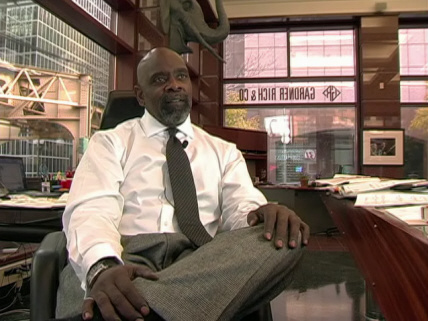 Chris Gardner (portrayed by Will Smith in the feature film The Pursuit of Happyness)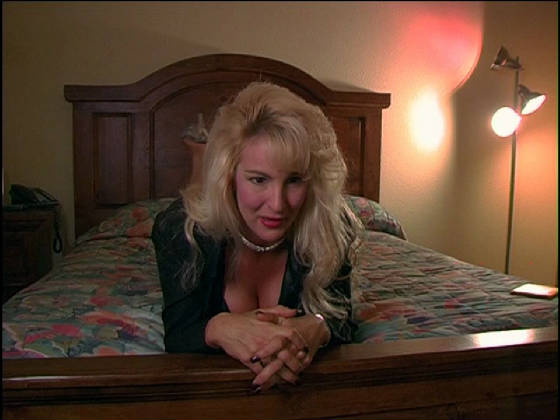 Sex worker and singer, "Charlie"

PRODUCTION STILLS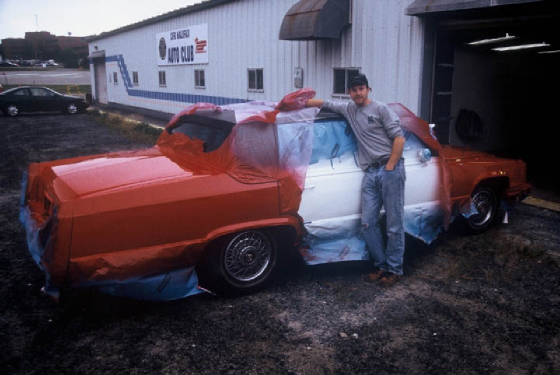 CAR BLOG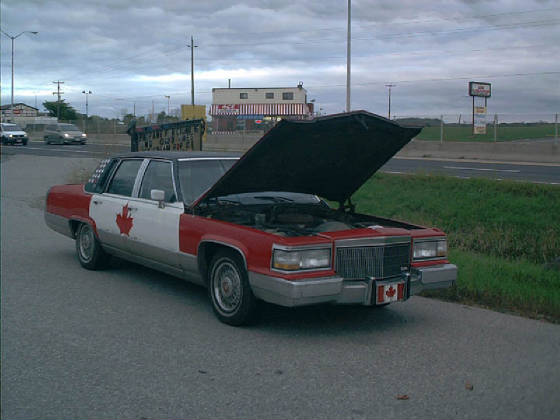 November 4, 2007
Hey all,
I'm saddened to report the Cadillac is gone.
After 370,700 km, I'd say she's earned her rest.
If you would like to see where the Come on Down Caddy has gone, check out
Car Heaven
.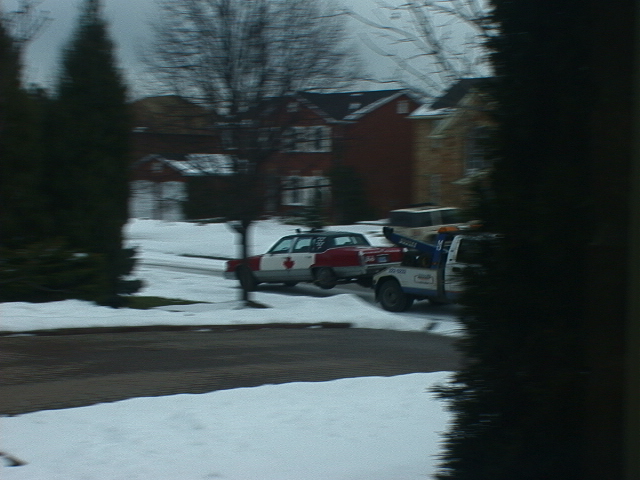 December 17, 2006
MQ's running strong.
She's running real smooth too, thanks to a pair of new U-joints.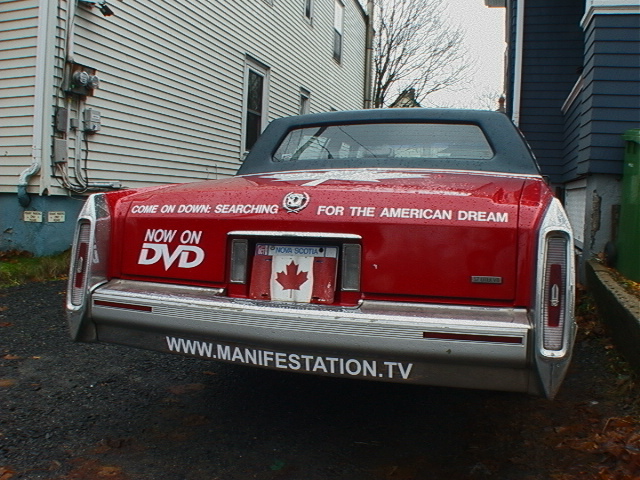 January 21, 2006
Mississippi Queen (the Caddy) is fixed. At least, that's the hope. All it took was a new distributor, new fuel pump, new fuel filter and a fused fuel-line relay in the trunk.
Did I mention DVDs are for sale in the Shop?